Welcome to Rehab International .com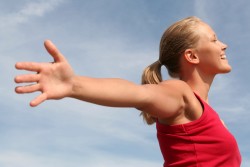 Rehab International is your go-to resource guide to addictions and rehabilitation programs that are suitable for people from all walks of life. Whether you're a drug or alcohol abuser, you suffer from sexual addiction or an eating disorder, we can help you find localized treatment for your individual needs.
Our rehab helpline is available 24 hours a day, 7 days a week to assist you in finding the hope, help and support that you need to make a full and lasting recovery.
For immediate help, call
888-664-1143 to talk to a counselor.
At Rehab International, you will find detailed guides on many different types of rehabilitation facilities and programs including:
Inpatient Rehab
Outpatient Rehab
Holistic Rehab
Long-term Rehab
Each of these programs or facilities provides integrated care that is aimed at helping patients just like you to overcome the disease of addiction and take back control of what matters most—life!
If you have a loved one who you think might be addicted to drugs or alcohol or you believe that someone you know may be suffering from a different type of addiction or compulsive disorder, Rehab International can help. We provide detailed guides on many different types of addiction including drug addiction, alcohol addiction, sex addiction, internet addiction and food addiction so that you can learn how to recognize the signs of each addiction, find help and recover.
Learn how you can help yourself or a loved one who is suffering from addiction by reviewing the addiction & rehab guides so that you know what to expect, where to find help and what steps you can take to getting well. Rehab International provides everything you need to know about drug and alcohol rehab programs, addictions and recovery in one easy to access place.
For immediate help, call
888-664-1143 to talk to a counselor.
(Visited 3,546 times, 1 visits today)