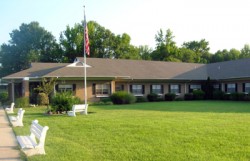 Inpatient rehab programs offer patients around-the-clock treatment in an environment that is conducive to helping those who are suffering from addiction to make a full, lasting recovery. These programs utilize various means of counseling, medical treatment and support to help patients in recovery learn how to cope with potential triggers and change poor behaviors into most positive actions.
Inpatient rehab is the ideal choice of treatment for patients who suffer from physical drug or alcohol addiction or for those who have co-occurring disorders that require dual diagnosis treatment and care. These programs have helped thousands of people find the strength to stop using drugs or alcohol or discontinue poor behaviors in favor of more positive outcomes.
For immediate help, call
888-664-1143 to talk to a counselor.
Benefits of Inpatient Rehab
There are a number of benefits associated with receiving treatment in an inpatient program or facility. For an individual who is physically addicted to drugs or alcohol, the benefits of inpatient rehab are characterized mostly by the ability to stay in a clean environment where drugs & alcohol are strictly prohibited. In this environment, patients are able to focus their time solely on their own recovery and getting well rather than spend time focused on outside triggers or stress.
For an individual who is addicted to sex or food, though not a highly physical problem, the psychological issues that come with these addictions can be difficult to treat. Inpatient rehab programs offer counseling, therapy and quality care that aims at behavioral change to make life more enjoyable and healthy overall. Addiction can be a devastating condition and it can cause adverse problems for the user as well as for others involved—inpatient rehab can help by offering psychiatric care, family counseling and a wealth of related resources to assist in recovery.
Who Can Inpatient Rehab Help?
Inpatient rehab is not for everyone but it can be very helpful and beneficial to many addicts. Recovering addicts who do not have good, solid support for the treatment at home can benefit greatly from the support and care that is offered in an inpatient rehab program. There is also value for those who have no job or do not have significant ties at home to keep them occupied in health activities. Inpatient rehab is the chosen method of rehabilitation for many cases of drug addiction as well as for moderate to severe cases of alcohol abuse.
If you or someone you know is addicted to drugs or alcohol, of if an addiction to sex, food or the internet has caused serious complications in your life, inpatient rehab can help. Call our helpline toll free 24/7 for help finding a local inpatient rehab program that can provide immediate treatment for your condition.
For immediate help, call
888-664-1143 to talk to a counselor.
(Visited 112 times, 1 visits today)